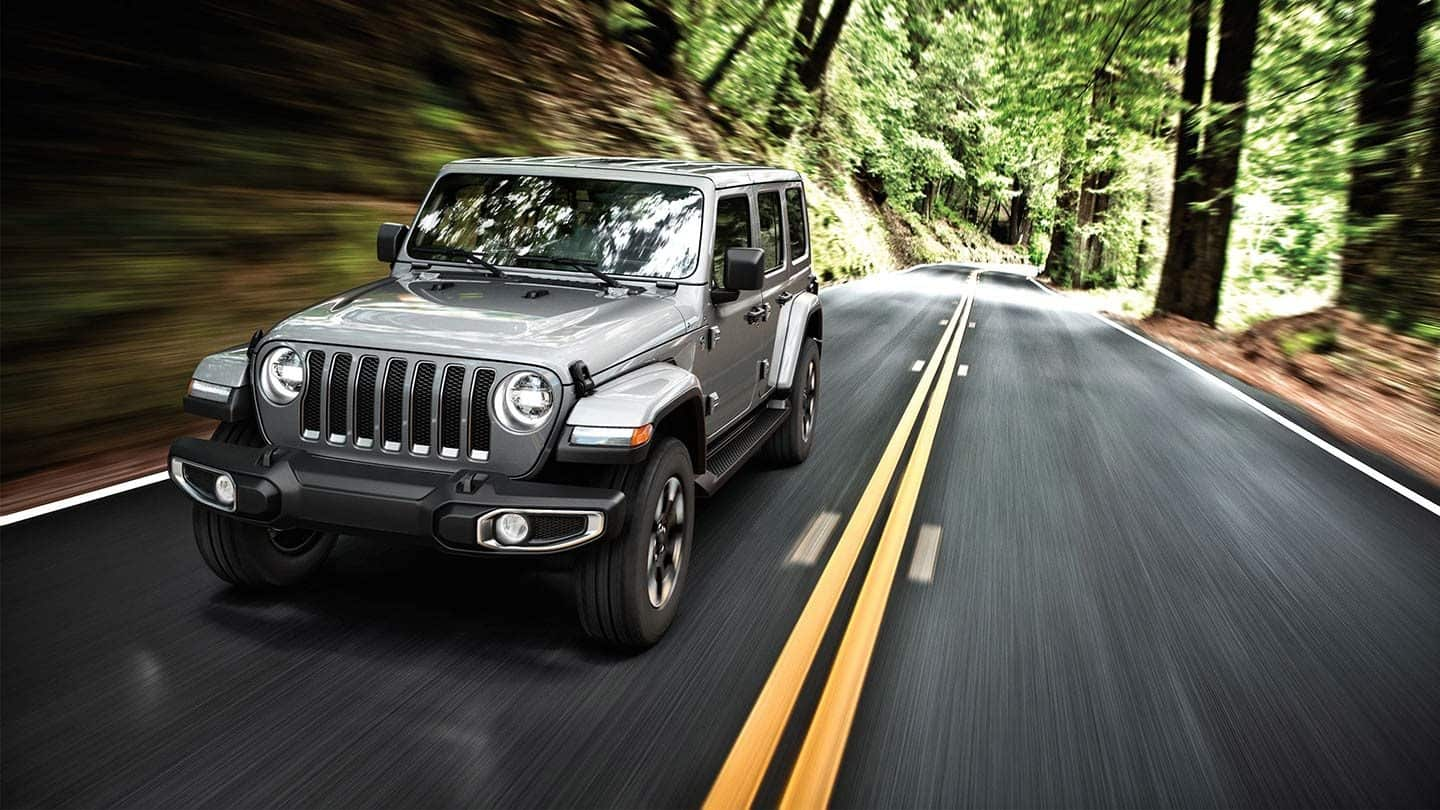 View Inventory
Schedule a Test Drive
2019 Jeep Wrangler at Miller's Chrysler Dodge Jeep RAM
The 2019 Jeep Wrangler is Jeep's best brought to the market, which excites us more than we can even say. Acting as the ultimate culmination of over seventy years of 4x4 off-roading expertise, the Wrangler has risen above other SUVs on the market to reach a point that's as near perfection as you could hope for within the segment. The Wrangler has long been one of the most easily recognizable SUVs on the market for quite some time, but for 2019 the Wrangler is ready to make it clear to all that it's one of the most, if not the most, capable SUVs on the market. With safety features that are always at the ready just in case, a core design composed of stong yet light materials, and a combination of efficiency and power that goes well beyond what's been thought possible in previous models, the 2019 Jeep Wrangler is more than well-equipped to get out on the road and do whatever it is you need doing. New for 2019 is the addition of adaptive cruise control and forward-collision warning to the Advanced Safety group package as well as a new and exclusive exterior Bikini color option.
Engine Performance
NV21 two-speed transfer cas
Electronic lockers
Rear limited slip differential
Safety Features
Available trailer-sway control
Available blind-spot monitoring
Available electronic roll mitigation
Vehicle Design
Body-on-frame design
44-degree approach angle
27.8-degree breakover angle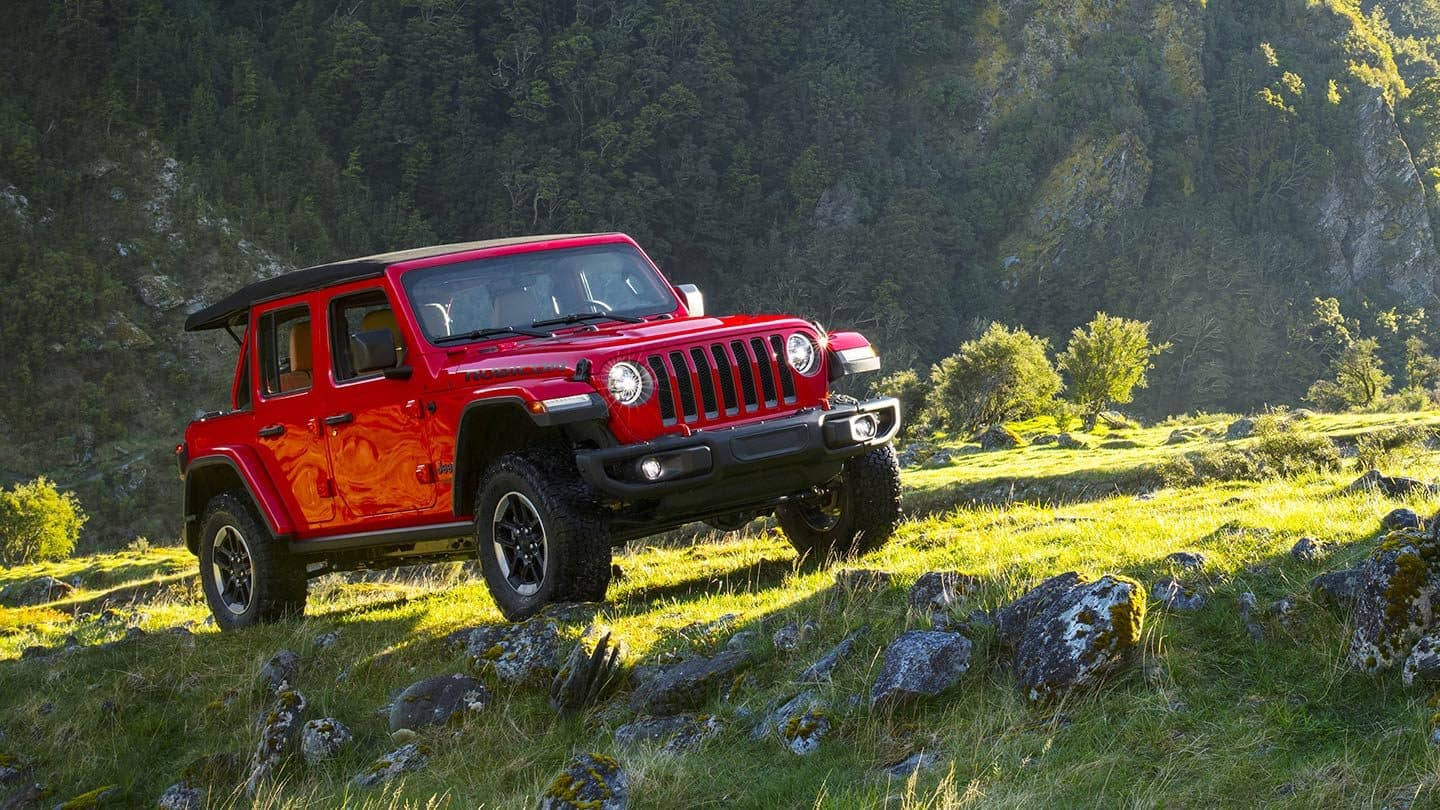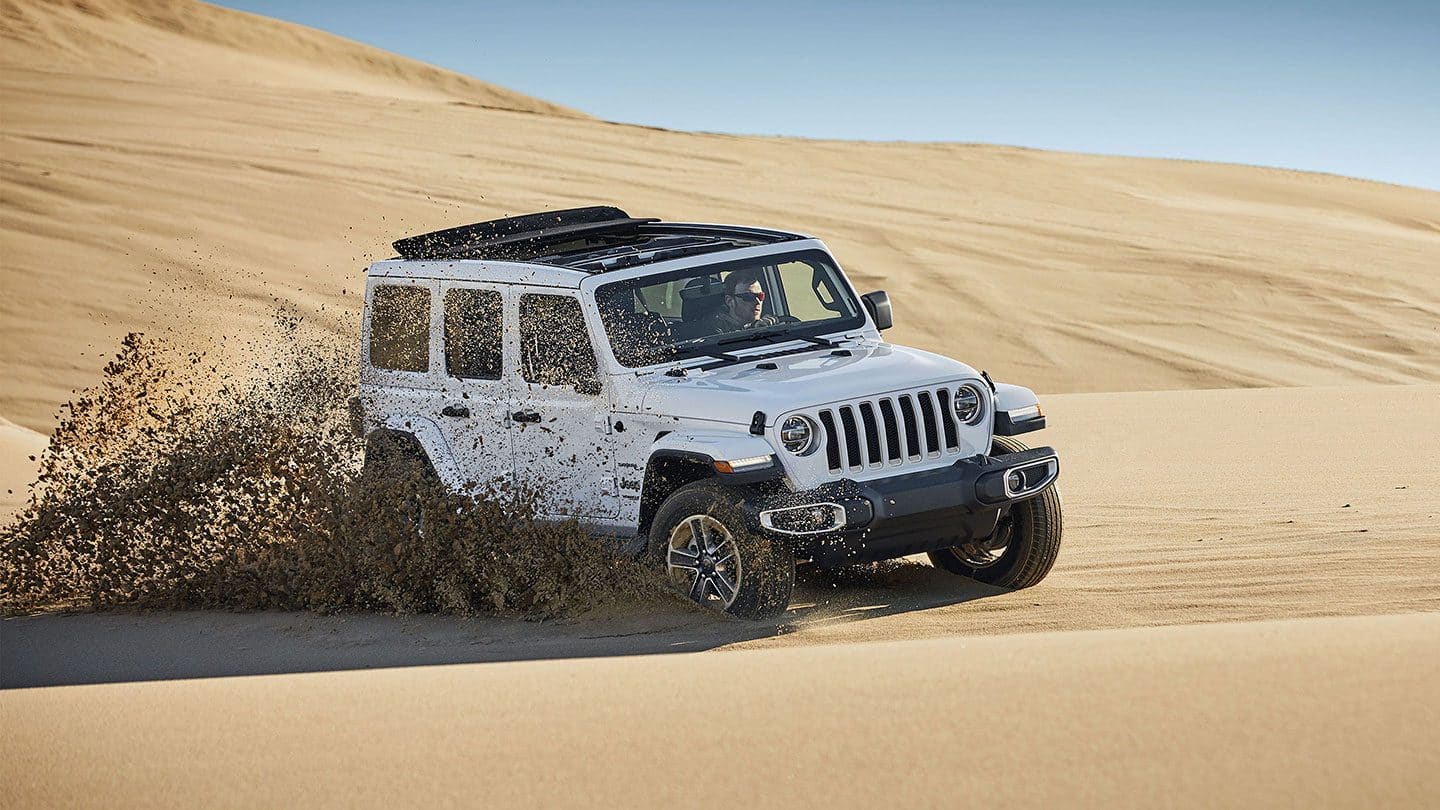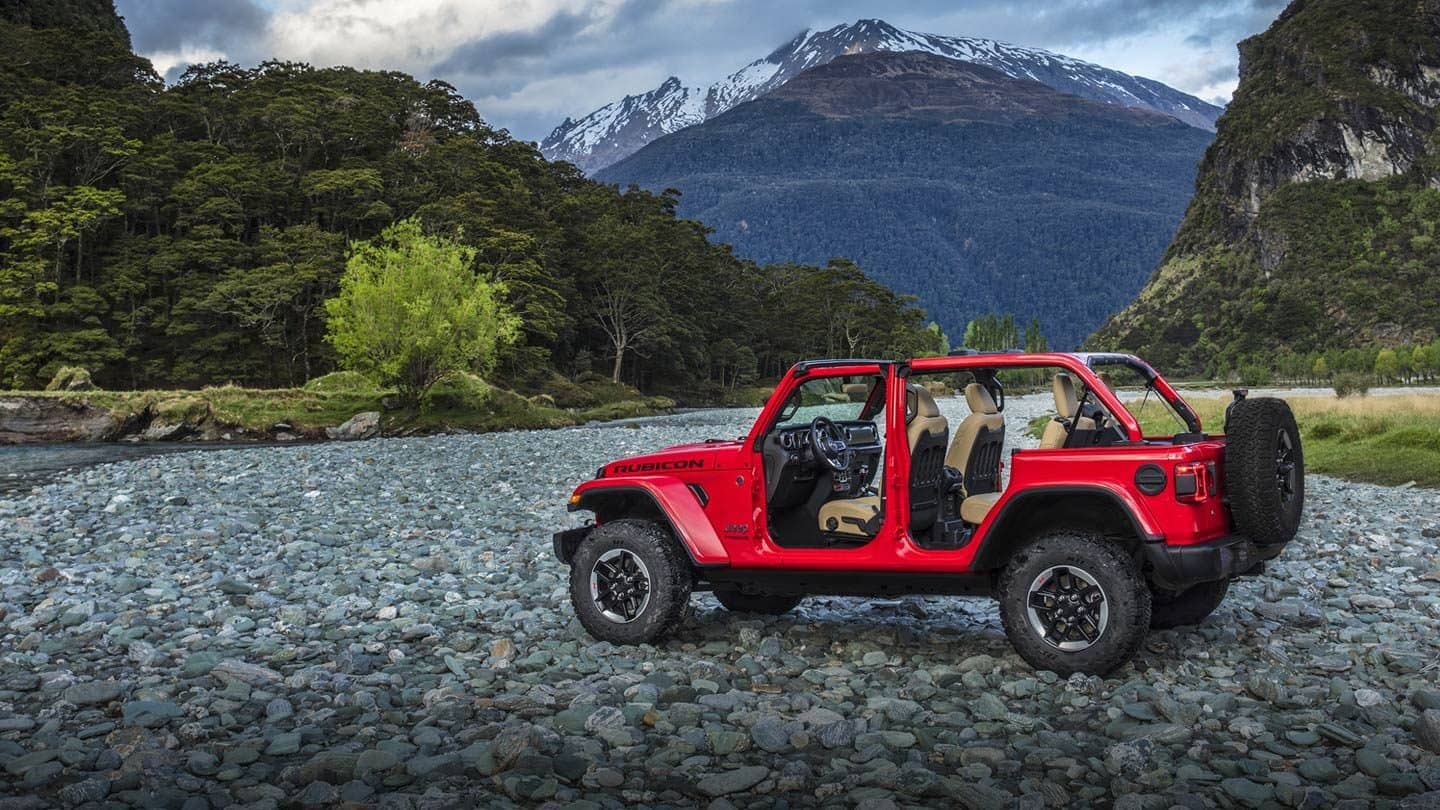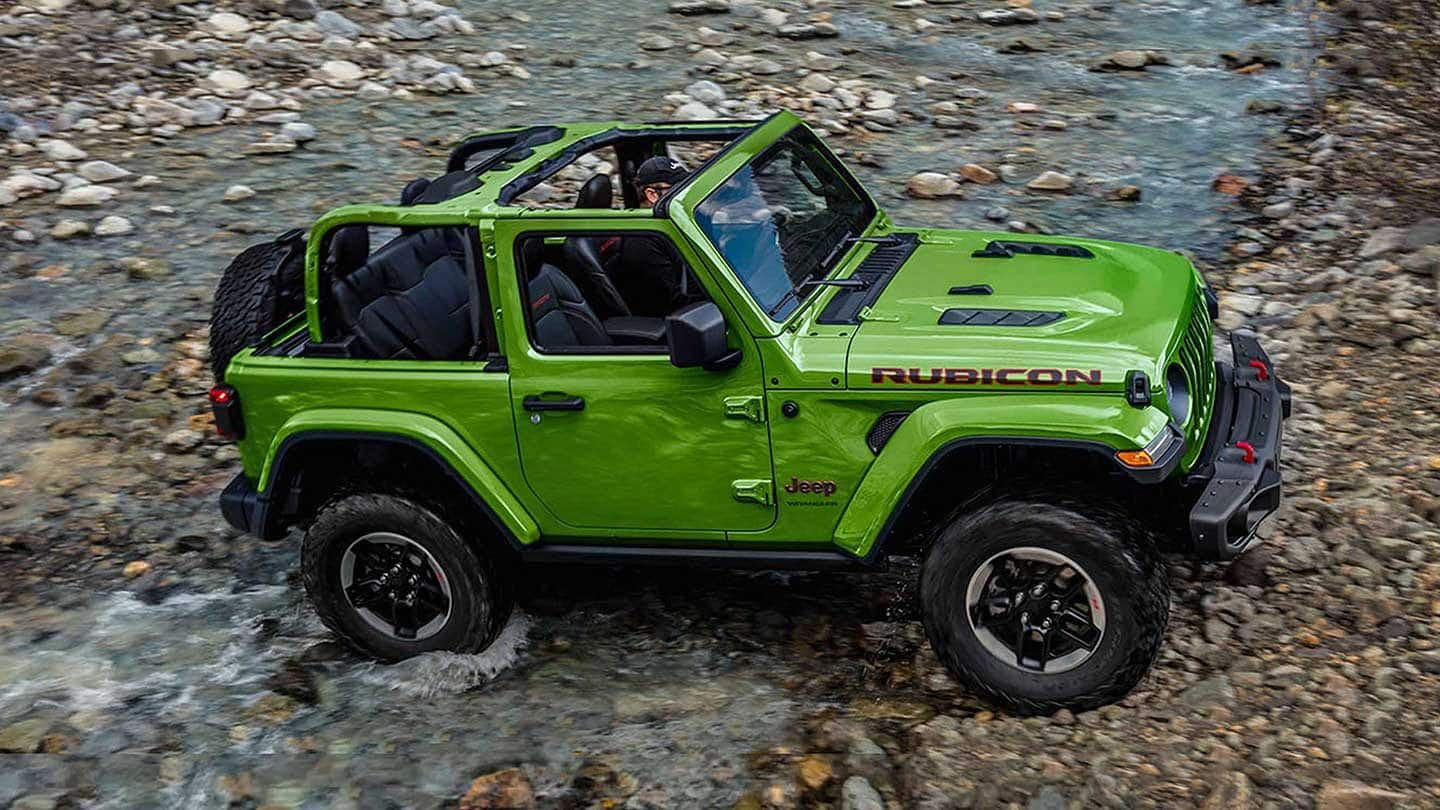 Is the Wrangler powerful?
The 2019 Jeep Wrangler's standard engine is a 3.6-liter Pentastar V6, putting out 285 horsepower and 260 pound-feet of torque like it's no problem at all. With the Pentastar under the hood there won't be any problem getting the lead out, as the Wrangler will be revving to go with just a pump of the gas pedal. Just in case that's not quite enough power for you though, there's another engine available that can give the Wrangler some more kick, that being a 2-liter turbocharged four-cylinder inline engine that's paired with eTorque technology to be able to put out 260 horsepower and 295 pound-feet of torque. The Wrangler's standard transmission for each of its trims is a six-speed manual transmission, but an eight-speed automatic transmission is also available should that be preferable. Other included driving and power features that allow the Wrangler to perform with such great capability consist of Dana axles, a five-link suspension, body-on-frame design, Trac-Lock rear limited slip differential, electronic lockers, and an NV21 two-speed transfer case.
Does the Wrangler offer many features?
One of the major aspects that places the 2019 Jeep Wrangler so high among other vehicles within the SUV segment is the way its construction utilizes aluminum components. These components, which not only actively increase the Wrangler's fuel economy but lower its overall weight as well, consist of the hood, the windshield frame, the fenders, the doors, and the hinges. Additionally, the Wrangler is pretty much ready to go anywhere anytime you need to with a ground clearance of 10.9 inches, a departure angle of 37 degrees, and a best-in-class approach angle of 44 degrees. The Wrangler also offers a total of five available trim levels to choose between. The initially available trim and most basic of the lot is the Sport trim, which is outfitted with an adjustable driver's seat, 17-inch wheels a driver information display, cruise control, rear folding seats, tow hooks, folding windshields, and skid plates. Next up is the Sport S trim level, which sees the Wrangler gain automatic headlights, remote locking and unlocking, a steering wheel wrapped in leather, alloy wheels, and heated power mirrors. At the Sahara trim level further features are added that include smartphone integration satellite radio, a 115-volt outlet, and 18-inch wheel. The Moab comes up next in the Wrangler's list of available trims, which equips the Wrangler with an Alpine Audio system, steel front bumper, rock rails, LED exterior lighting, premium leather upholstery, an auto-dimming rearview mirror, keyless entry, and a full-time four-wheel-drive system. The last of the 2019 Jeep Wrangler's available trims is the off-road-focused Rubicon trim level. The Rubicon trim level starts with the features that come standard with the Sport trim, but is then outfitted with features aimed at leaving the road in the rearview; including a 4.1 axle gearing, electronically disconnecting front roll bar, M220 rear axle, 4-to-1 low range, and rock rails. The Wrangler's selection of trims, with the exception of the Sahara trim, are offered in both four- and two-door configurations.
Is the Wrangler really safe?
Features that add comfort and power might be what draws you to the 2019 Jeep Wrangler, but its dedication to safety will have you sticking around. To that end, the Wrangler comes well-equipped with features that aim to ensure you and any precious cargo in your life will be kept safe and taken care of in every way possible no matter what may come. The assorted safety features present in the Wrangler have it always ready to do what's needed in order to keep you safe, but not at the expense of its driving experience. Just some of the nearly 80 available safety features included in the Wrangler's safety repertoire include brake traction control, electronic stability control, rear parking sensors, hill-start assist, electronic roll mitigation, blind-spot monitoring, and trailer-sway control.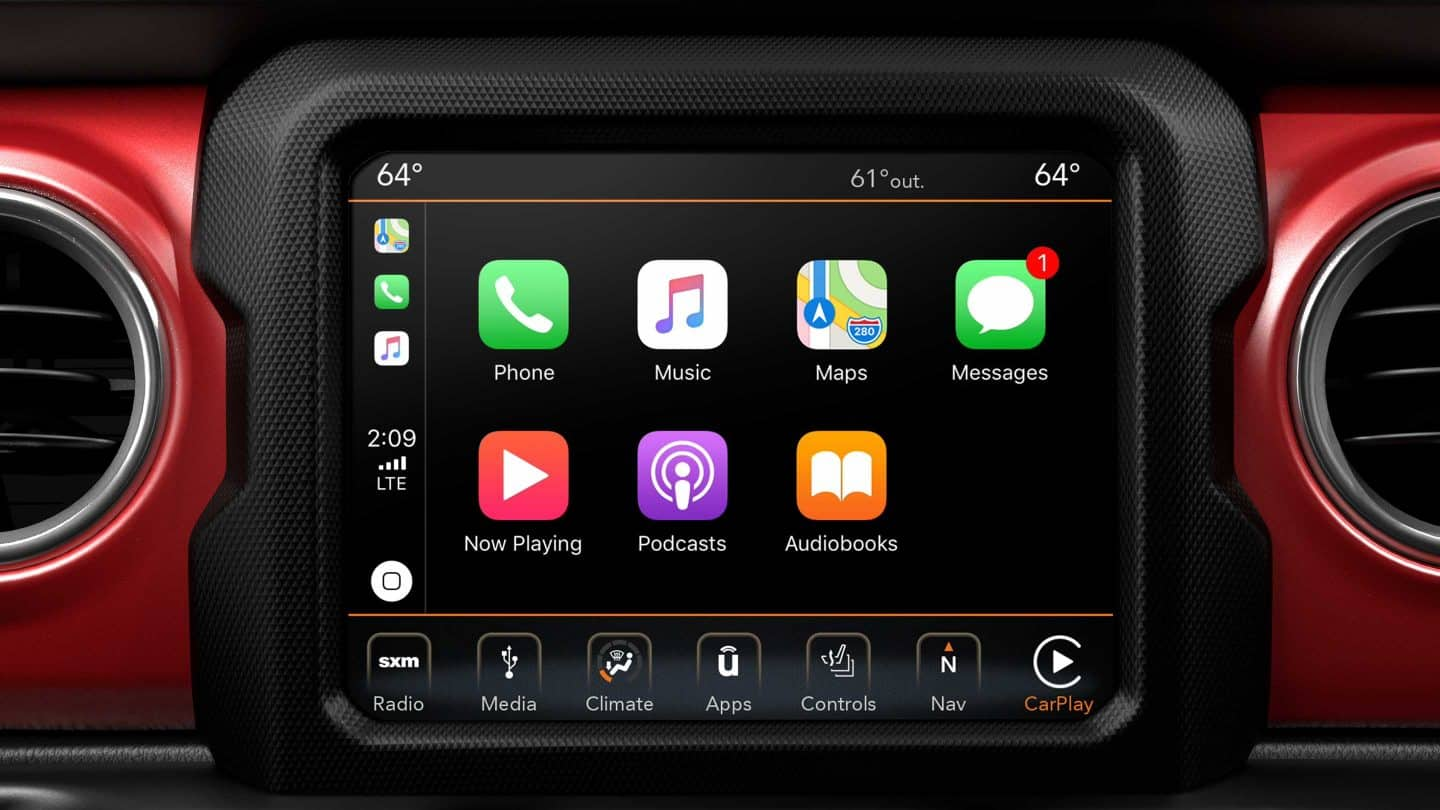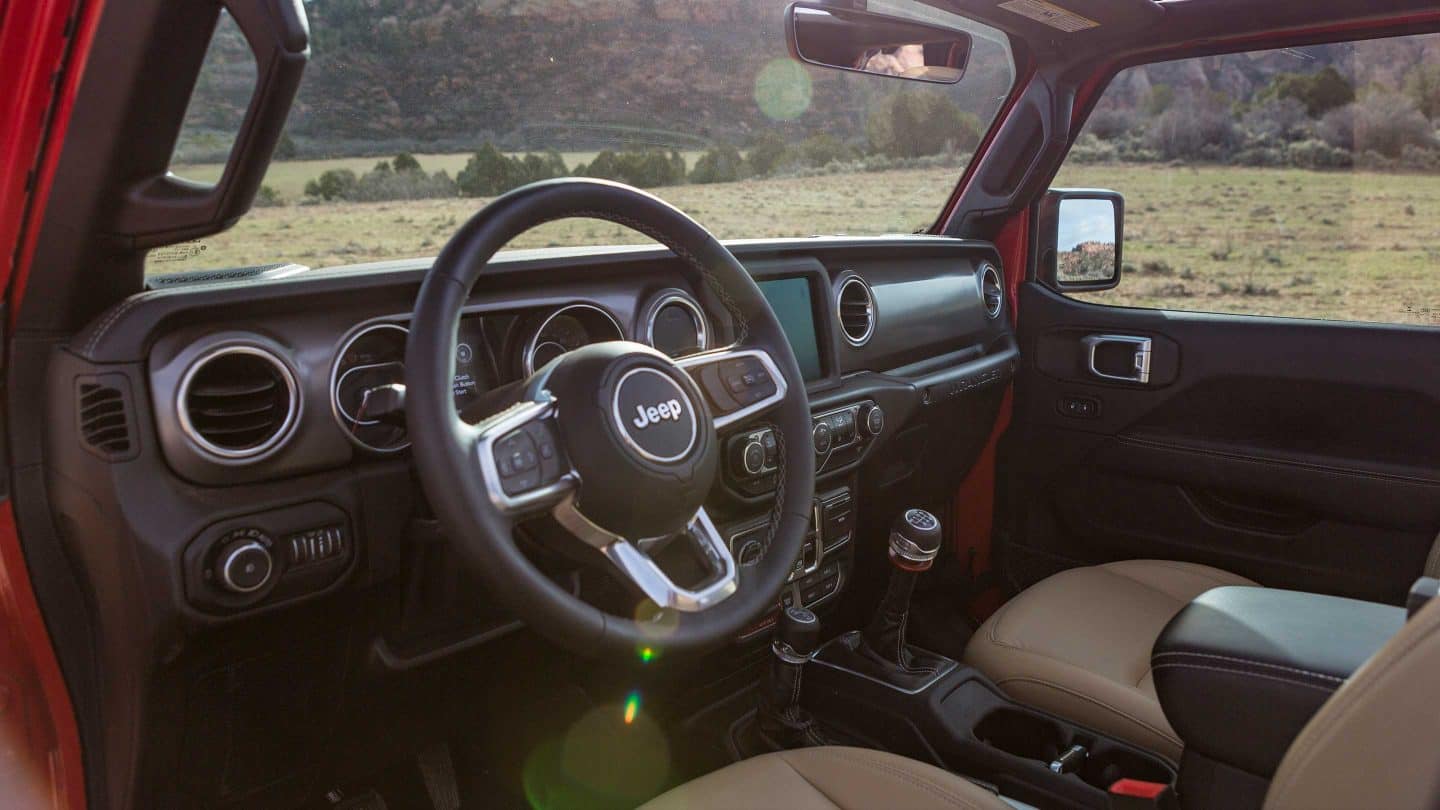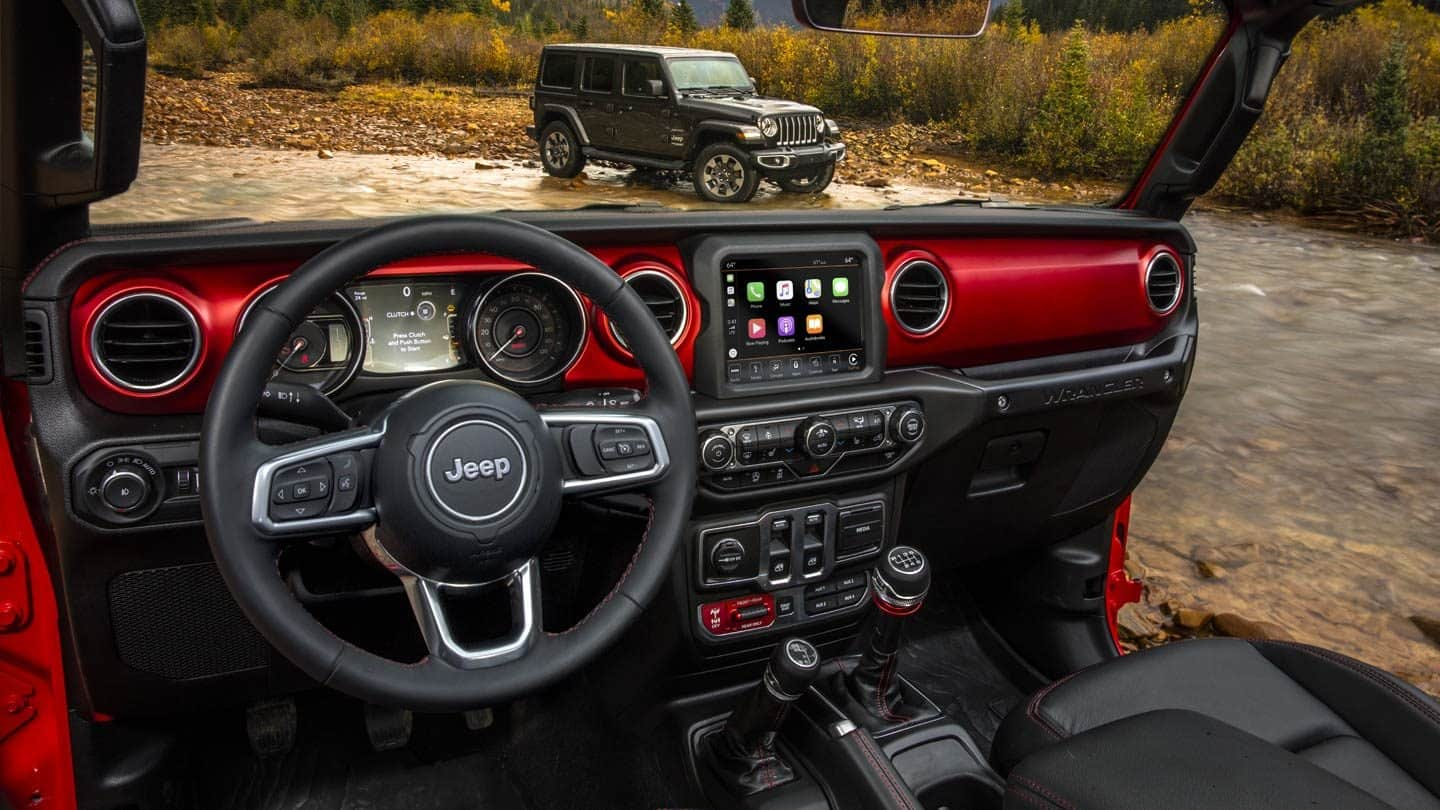 Final Thoughts on the 2019 Jeep Wrangler
Have you been missing a certain vehicle in your life? A vehicle that has power to spare and capabilities that let it play, work, and go just about wherever you need it to go? Then the vehicle you've been missing is none other than the 2019 Jeep Wrangler. With several configurations and trims to choose between, the Wrangler allows you to pick a combination of style and features personalized for your perfect ride. With powertrain options that give the Wrangler the power to give you what you need while still offering what you want most from it, all the while offering a ride that's handling prowess can fully take advantage of the power under the hood no matt what kind of terrain you might find yourself in. And with the included variety of safety features always in the ready to keep you as safe as possible, you'll always be able to focus on the road ahead instead of what might possibly happen. All the Wrangler is missing is someone like you to slide in behind the wheel and rev the engine into gear. If that sounds like the kind of ride you've been looking for then contact us to schedule a test drive or just learn more about the 2019 Jeep Wrangler.
Apply for Financing
Schedule Service